August 26 2013
2
26
/

08
/

August
/

2013
18:37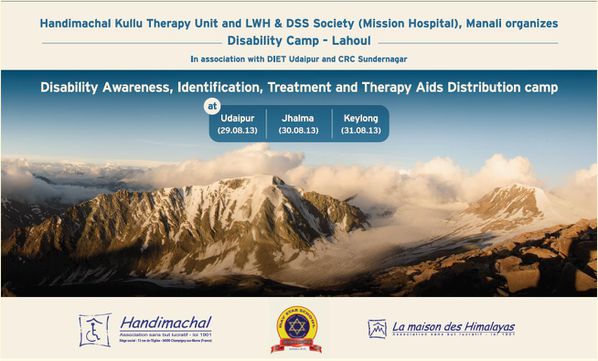 The Handimachal team is preparing a big event: for the first time in four years, they will be holding a disability awareness camp out of Kullu valley, in Lahaul district, on the other side of famous Rohtang pass.
These three camps are being organised in close cooperation with (of course) our new partner, the Day Star School & Lady Willingdon Hospital (Manali) but also with CRC Sundernagar (a government disability centre, Mandi district) and DIET Udaipur (a department of the local board of education).
This will be a unique opportunity to improve awareness on disability issues and therapy solutions among local families, local social services and local teachers, but also to meet children suffering with various impairness. Lahaul is quite far from Kullu and the valley remains isolated five to six months due to snow on passes, but many families come to Manali or Kullu in winter and it is therefore not impossible that some disabled children may benefit our services during that period.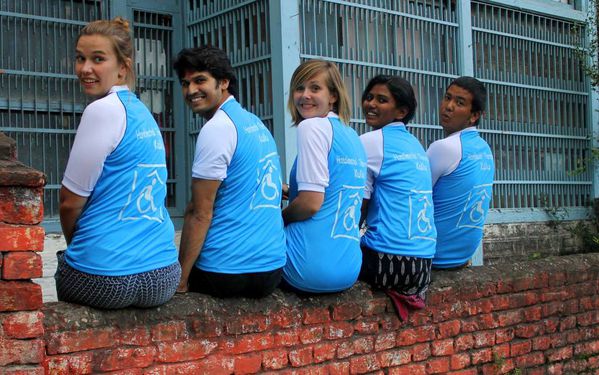 Part of the Handimachal team (Gaëlle, Mayur, Tori, Shruti, Ramneek) in their brand new Handimachal shirt, ready for their expedition and awareness camps in Lahaul.
---