November 17 2012
7
17
/

11
/

November
/

2012
23:21
It is hard to believe that I only have a week left at Handimachal. What a wonderful experience it has been…. living in the beautiful Kullu valley, getting to know the lovely families of the children of Handimachal, working with the therapists and Auntie and Ramneek at the Unit and trekking in the Himalayas. How grateful I am that I had this amazing experience.
Arriving here from far-away Canada, I was unclear of my role as the first volunteer Speech-Language Pathologist at Handimachal. Ajay, the Speech Therapist at the Unit, has been very receptive to the suggestions and materials that I have provided and has been ever so helpful in translating information to families and explaining cultural differences to me.
Just a recap of the some of my experiences during the past two months.
Rozy, a 19 year old stroke patient, visits several times a week and
has been receiving a full rehab program in OT, ST, PT and APA
with the eventual goal of completing her high school studies.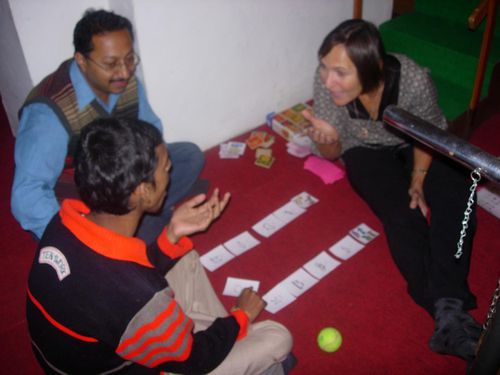 Keshav working on speech sound production and picture symbols for communication.
Such a motivated young man!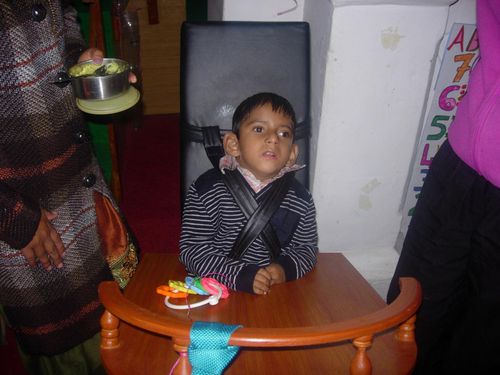 Akshit, during a joint OT/ST feeding assessment,
is properly seated in the new specialized chair at the unit.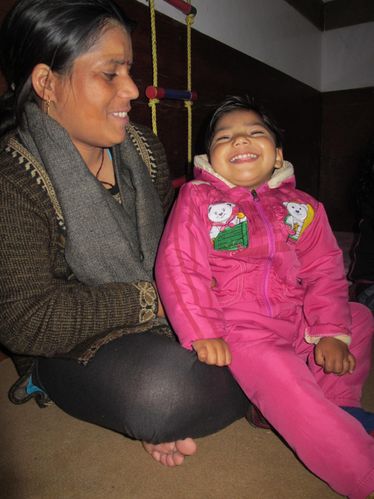 Aasta and her mom during a speech therapy consultation session
at Day Star School in Manali.
Group speech and OT therapy led by Ajay at the unit.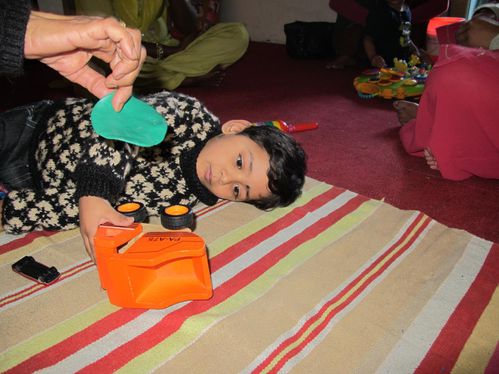 Kahna playing with his favourite toys – TRUCKS!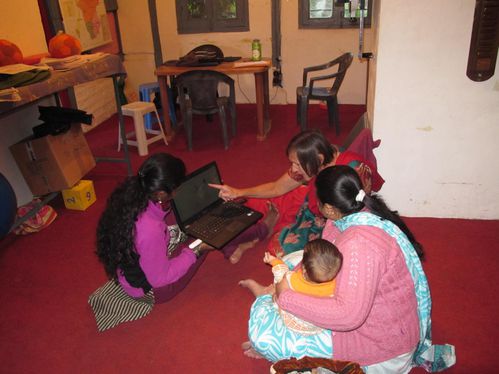 Jo Jo and her mom watching as Denise and Shruti explain safe swallowing
with a diagram on the laptop.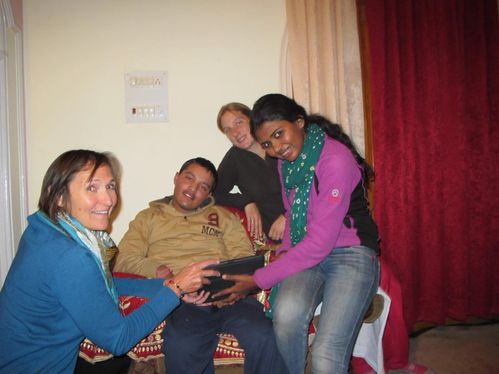 Denise, Samantha and Shruti do a joint OT/ST home visit.
Here Pallov, a child with a traumatic brain injury,
is exploring using an iPad for voice output.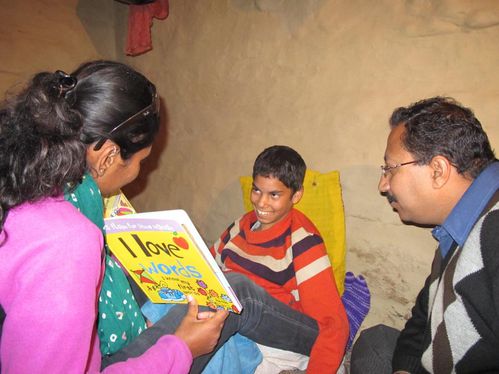 Sonali, at her home in Naggar, is happily participating
in a joint OT/ST shared reading session.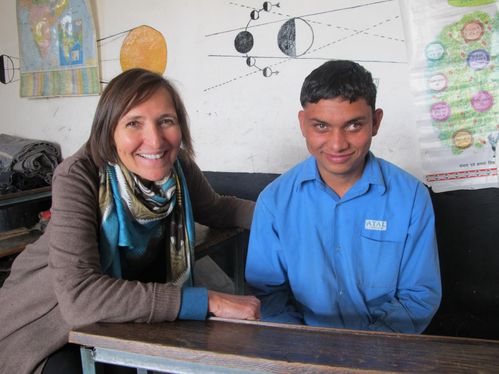 Akshu, at the school in Naggar, is receiving motor planning therapy
for suspected apraxia of speech. What a hard worker and delightful student!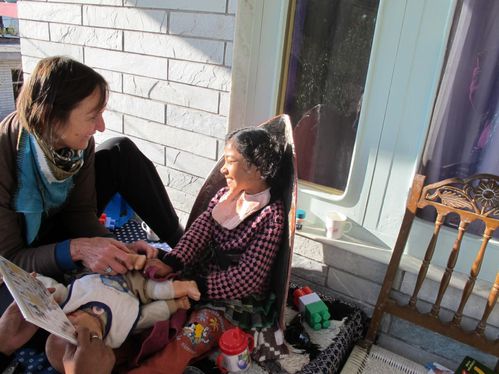 Vaishali, at a home visit in Naggar, is having fun washing babies
while using a communication board.
A surprise adult assessment in Naggar! A family member asked for an assessment
of his father after a stroke; a few suggestions for word retrieval
and communication around the home were happily supplied.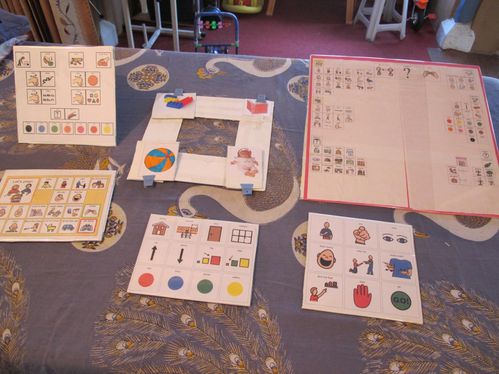 Examples of some of the communication boards for our non-speaking children that have been developed in the past few weeks.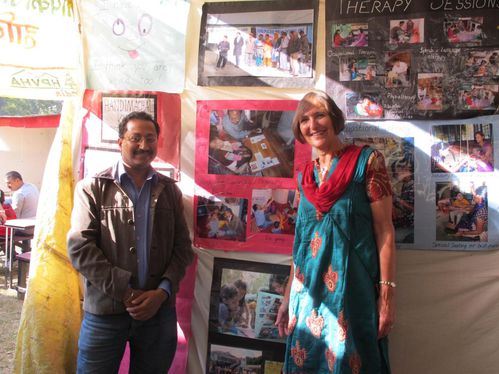 Ajay and Denise at the Handimachal booth at Dusserha.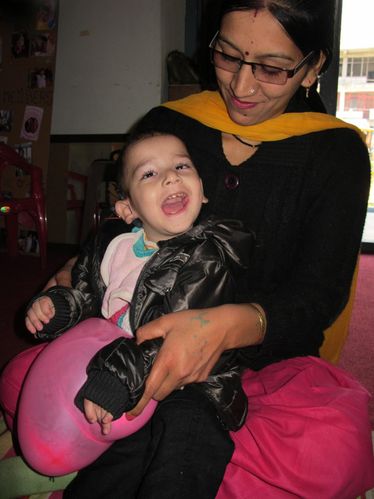 Anirudh is a 2 year old child with CP and a cochlear implant…
another child and mom that are benefiting from the full team approach
provided at Handimachal.
Moni, a young child with Down's Syndrome, is quickly learning
to communicate using sign language.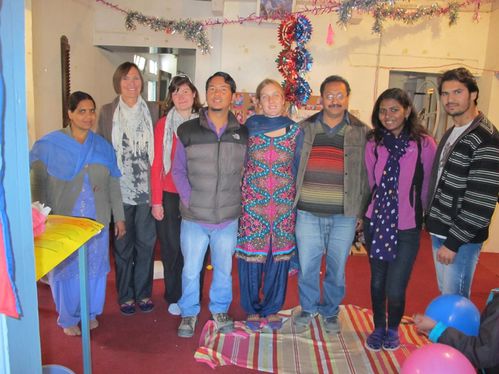 Kirna, me, Clarisse, Ramneek, Samantha, Ajay, Shruti and Mayur.
The team that I will remember for many years to come.
Thank you, Dominique, for this amazing experience and congratulations to you for making your dream of a children's rehab center in Kullu valley a reality.
Denise McVicar, Speech Therapist volunteer,
15 November 2012