June 5 2010
7
05
/

06
/

June
/

2010
05:57
I am very lucky to be able to do home visits every Wednesday in Kullu area. This is a very enriching experience for an occupational therapist, as the approach is so different to what we usually do in Europe!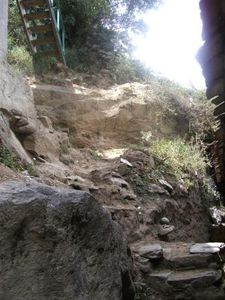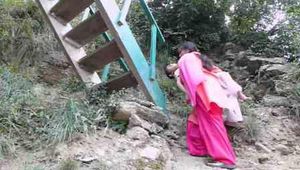 On 3 June we went to Abhishek's house. Abhishek is a 10 year old boy. My first reaction when reaching the house was: "how is it possible to carry a child up to the house, as myself I have difficulties reaching the place?". But you won't believe it, they do it… This is where you become aware of all geographical obstacles existing in such environment for disabled persons and for their families. And here, in this mountainous area, the situation is quite common. Luckily for Abhishek, his family is taking real interest in his rehabilitation and properly follows Kanica's advice.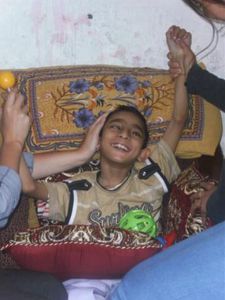 In disabled children's homes, we mainly concentrate on stimulation exercises, on positioning of the child and on the improvement of his/her direct environment, which can already help a lot. Counselling and psychological support to families are really important in order to provide a stimulus for improvement of daily life. Home visits are essential both to children and to parents, and for us not always so easy to experience…
Then we met another child, whose daily living conditions are quite alarming.
Prakash Tapa (12 years old, from a Nepalese family) stays alone all day long, outside his "house", until his parents come back from work. His locomotor deficiencies are caused by severe neurological disorders (and he also does not speak), but nevertheless he has no other choice than managing alone to move about (dragging himself on his knees), eat and spend his day in total isolation… The family "house" itself is a small insalubrious shed and it is quite heartbreaking to imagine this child in his every day life in such living conditions. We are now studying how to help him in the short-term and hope we can organise something for him very rapidly. As a first step, we would like to keep him one full day per week in the Handimachal Unit in order to try and stimulate him and also maybe organise a volunteer to go to his house daily in order to relay his parents and provide him, as much as possible, with a decent hygiene.
We knew Prakash Tapa already, as he comes the Unit for treatment once a week. But without visiting his place we would never have imagined that, only 10 minutes from the Handimachal Unit, he was living in such misery…
Some disabled children's parents are not able to come to the Handimachal Unit with their child, for geographical or socio-economic reasons, and thus remain medically isolated, further increasing their child's handicap. This home-based program is thus essential: we will devote every Wednesday to home visits and I am happy I can be part of it.
Linda Lefranc, 5 June 2010