November 23 2009
2
23
/

11
/

November
/

2009
17:24
23 November: this morning Evert sent me very positive news regarding activities carried out in the Handimachal Kullu Therapy Unit last week. Our team attended the District Sports Event for Differently-Abled Children organized by the local welfare office and Yuv Raj was requested to be the official speaker, on stage, throughout the event: a very good recognition of his work and involvement towards disabled persons in the district.
But I was really thrilled with emotion when I discovered Kaartik's smile while walking alone, for the first time, thanks to a small walker we could buy locally for him: with less than 200 Rs, i.e. less than 4 euros, his whole life is about to change. And his mother's too, even if she cannot really believe this new scene in front of her eyes…
Dominique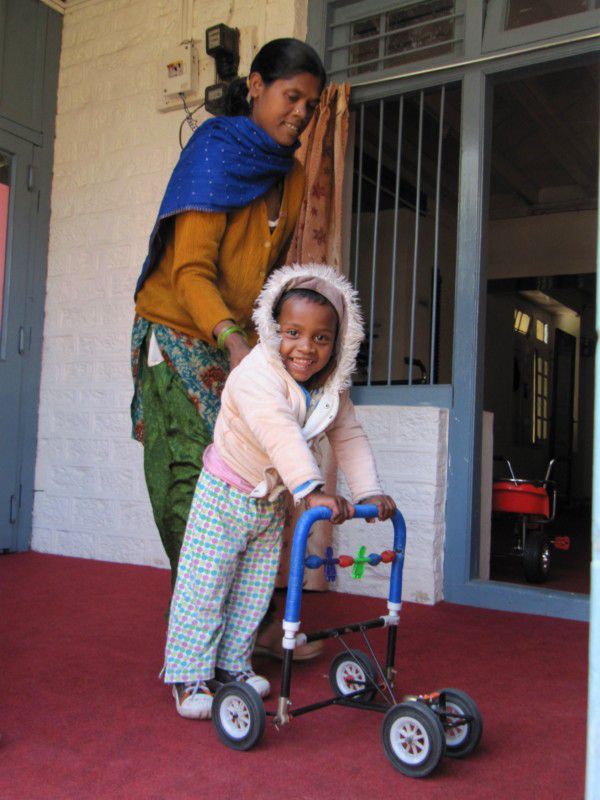 Kaartik on its way to autonomy, for little as 4 euros...